Yeah, and that's why solar panel installation mobs would be delighted to see their name ona high-profile E-vent like the TTX-GP.
So I spent the afternoon looking at the RG frame wondering about fairings. The original fairngs look so disgusting: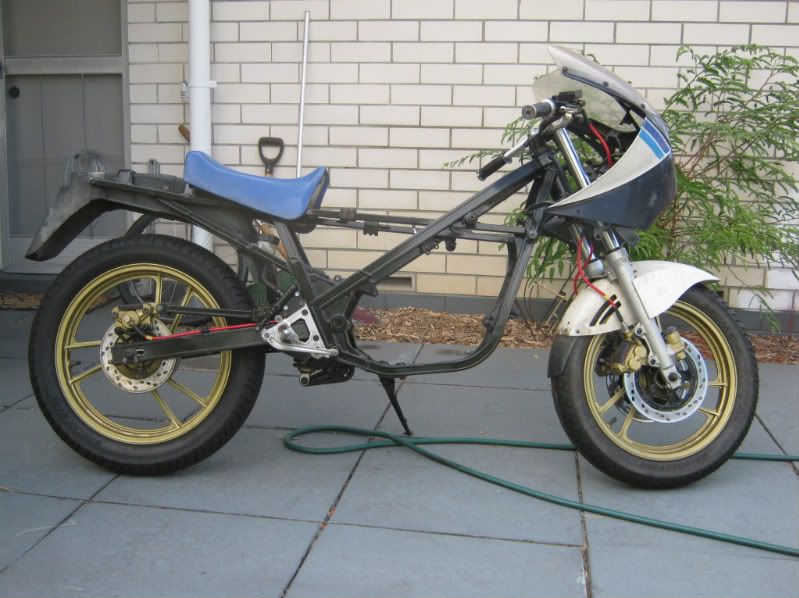 so I thought maybe I could come up with something new. That requires new moulds and lots of expensive hard work, so I thought again... what's a cheap alternative?
RGV250 gamma fairings! They look good and they might actually fit. Although the RGV was a V-tein, making it considerably narrower than the RG. Still, might be a good way to make things a bit more aerodynamic and look good.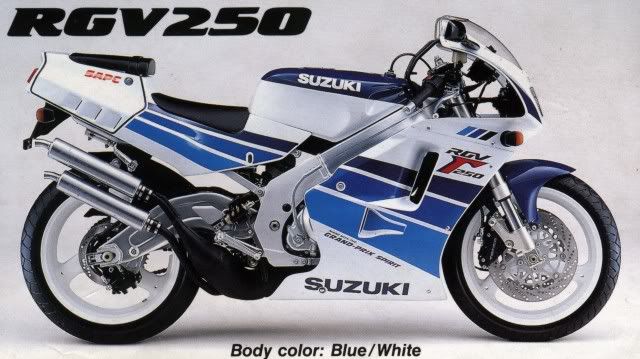 I spent some time playing with MS Paint and I discovered it's a frocking useless program for this sort of thing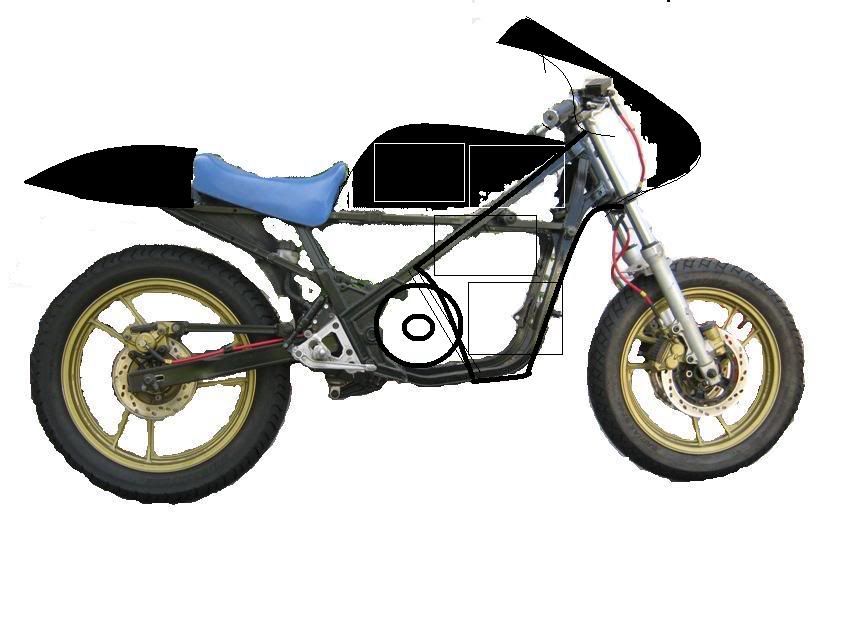 Still, throttle is on. Now I can sit there and make "WHRRRRRRRRRZZZZZZZZZZZZZZEEEEEEEEEEEE" noises