Yesterday I went for a trouble free 9km test ride on this,
viewtopic.php?f=28&t=34451&start=60
the controller was not even warm after 9km.
Then in the afternoon, motor and controller cool, I went up and down the street twice stopped the bike then went to take off again and the controller seemed to shut off.
I turned the power to the controller off to do a reset, and when I turned it back on a nasty loud arcing noise came out of the controller so I very quickly killed the power as my hand was still on the main switch.
Here is the result.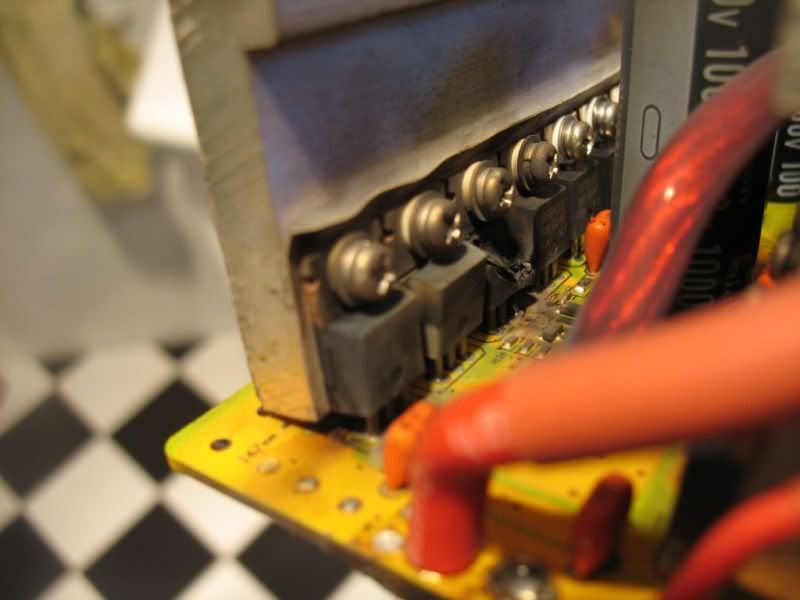 Does anyone have any clue to what could have caused this and where can I get IRFB4110 fets?
Cheers,
Matt.P.