Hi all,
I'm new here. Please could someone identify this part from the TSDZ2? Its from the top of the motor assembly. Also, does anyone know if its possible to buy a replacement for this without having to buy a complete new motor? I have searched but can't find anyone selling it.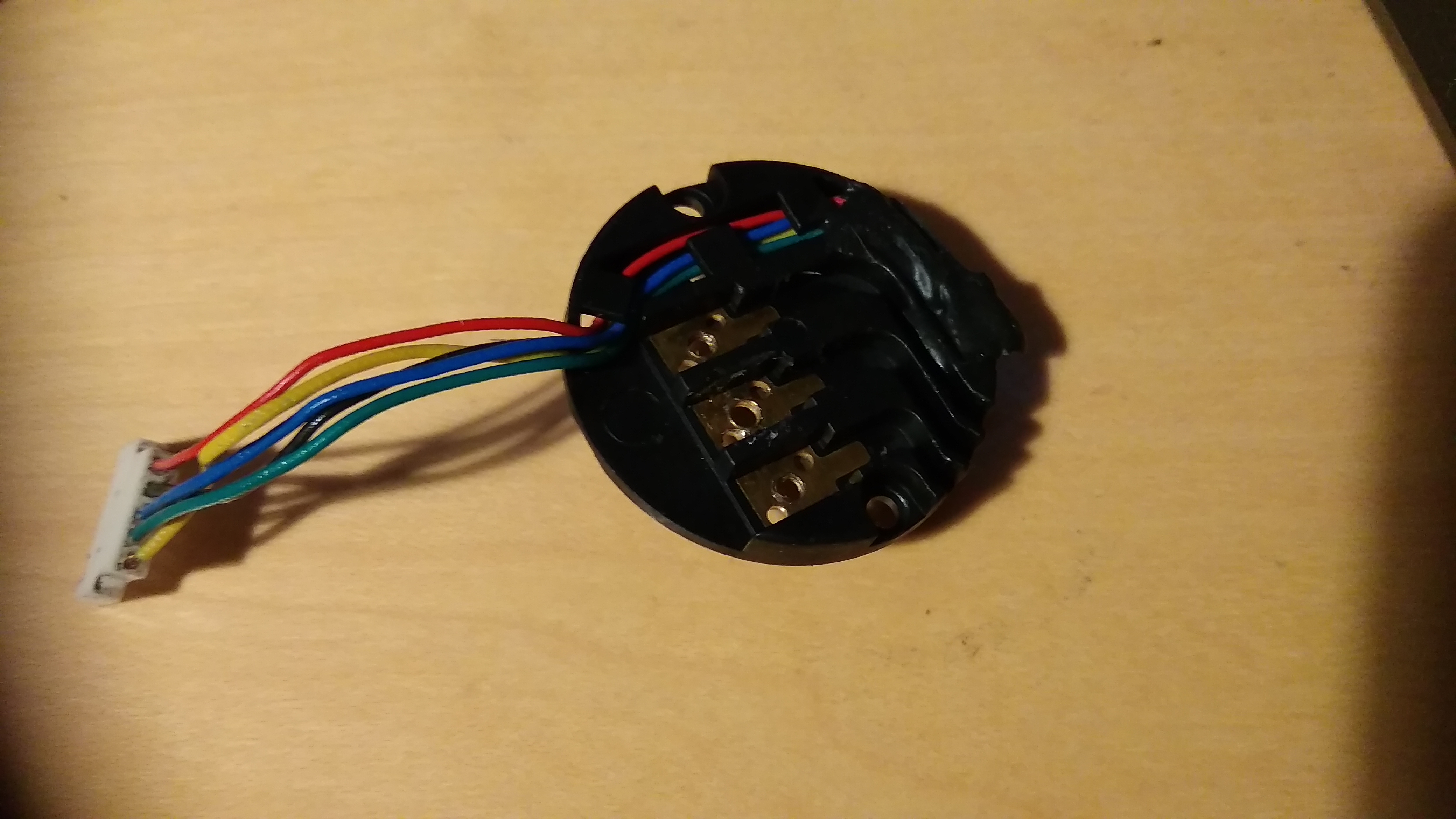 Longer version: I've had a TSDZ2 for a few years now, but not done a huge number of miles on it, and never had to open it up before. A few weeks ago it broke and I suspected the blue nylon gear, so I disassembled it and sure enough the blue gear was badly damaged. I had a lot more problems than I expected with this piece of maintenance however. When I came to reconnect the 2 ends of the 3 (Yellow, Green, Blue) wires for the motor (which screw into the holes in the 3 copper looking plates on the part I'm trying to identify), one of the screws (for the middle green wire) would not tighten up, and it was clear that the threads inside that bit of 'copper' had become stripped. So, I decided just to solder the 2 ends of the green wire together with some insulation tape around the soldered connection and ignore the copper plate. I then reassembled everything else, and I got the LCD display up as normal, and could change power level etc., but the motor would not run.
Does anyone know if it's important that the 2 ends of the wire are actually making contact to that 'copper' plate? I thought just soldering them together would be ok because the copper plate doesn't appear to connect to anything, and looks like it is just a bit of metal with holes in it to allow the 2 ends of the 3 wires to screw into. I may be wrong though. Could this explain why the motor wouldn't run? I'm not sure if something else may have broken, e.g. the controller. The motor did run before I started taking things apart though.
Thanks for any help,
Dave