heres my controller (ffs people if this post gets moved/amalgamated again im going to be annoyed)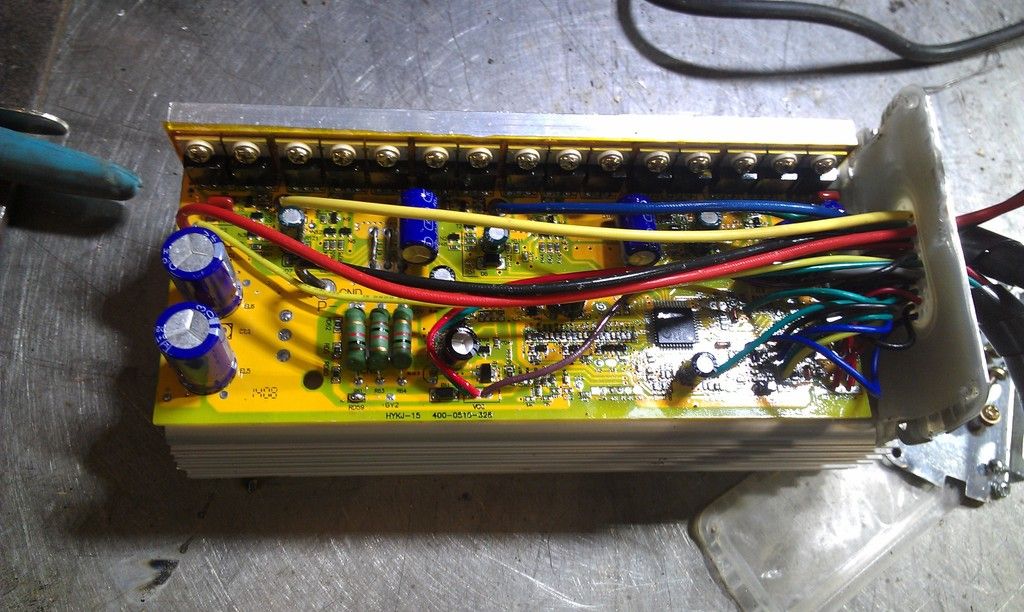 i have an idea of what im doing but i want to double check with people on here.
the blue big caps are all rated at 63v 470 microfarads, and the three smaller ones are rated at 63v 220microfarads.
i figure i just replace these with 100v rated ones at an equal or higher farad capacity?
the mosfets are hy1707, i cant find a datasheet for them :s can someone else point me in the direction? i think they are 75v 80A but im not to sure. either way hopfully i wont need to replace them. is this the case?
and thats my plan...after all that stick 60v into it instead of 48v. is ther anything else i missed??
thanks in advance for the help (and if whoever is goign to move this post again id like to know why)
jim