This is my lastest new build and will be a little along the lines of Mark_A_W's fine set up. I am looking for a little more stealth than my cruiser build.
I will use 16 x10Ah Headway cells (53volts) I split my 20Ah pack from the cruiser in half, a Lyen infinion controller, and a 500w Mac.
I traded a $50 wheel for this Giant NRS frame with a friend, scored the forks for $100 of ebay, so a nice cheap start.
I am going to run 24" wheels with 2.5" hookworms, for a sort of supermotard look.
I purchased 50mm heat shink to help protect the cells and I have done a mock up for the cell layout.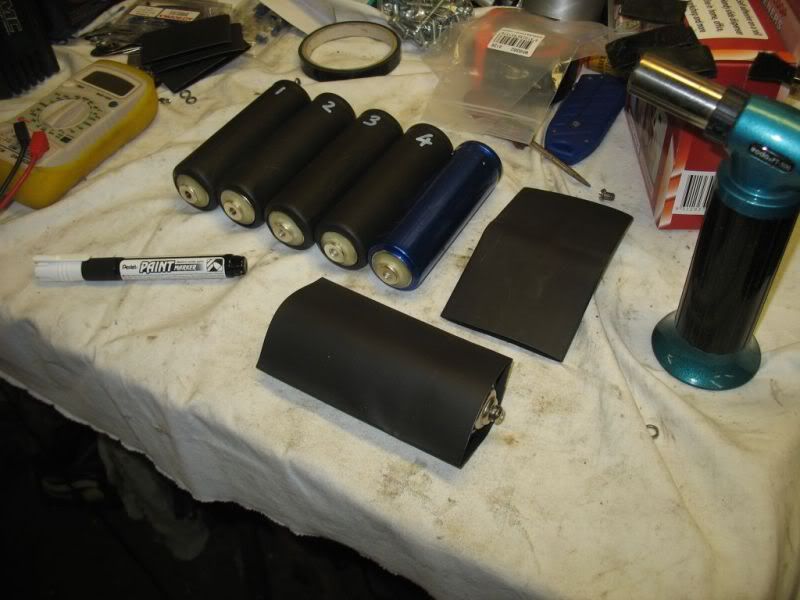 I have been trying several options for battery placement in the frame triangle, which is very small on this bike as it is the smallest frame (15.5") in this model.
I can't remember who on this site to credit for the idea of using plastic sheet between cells to build a pack, but that is how I am gioing ATM.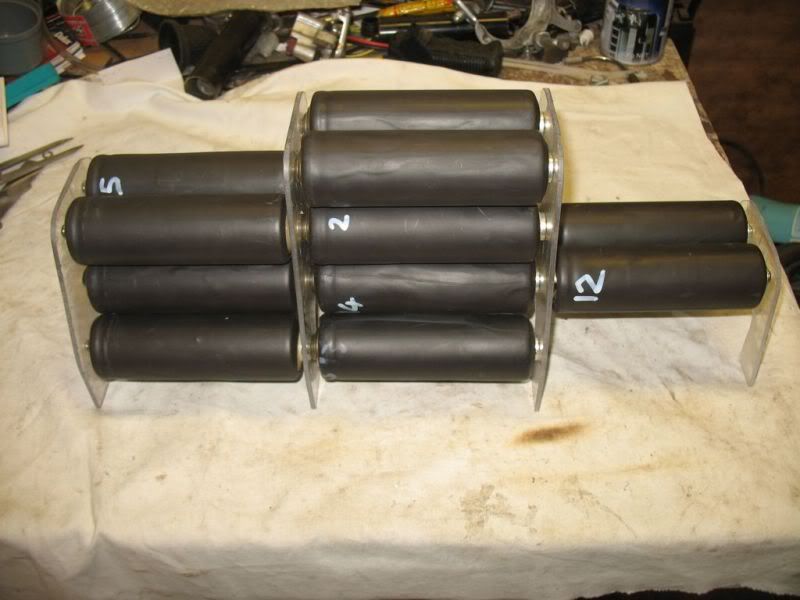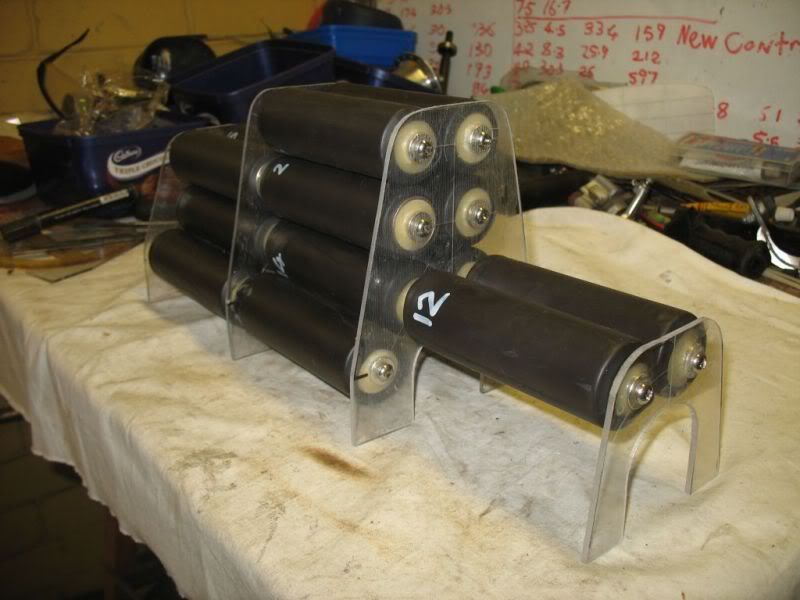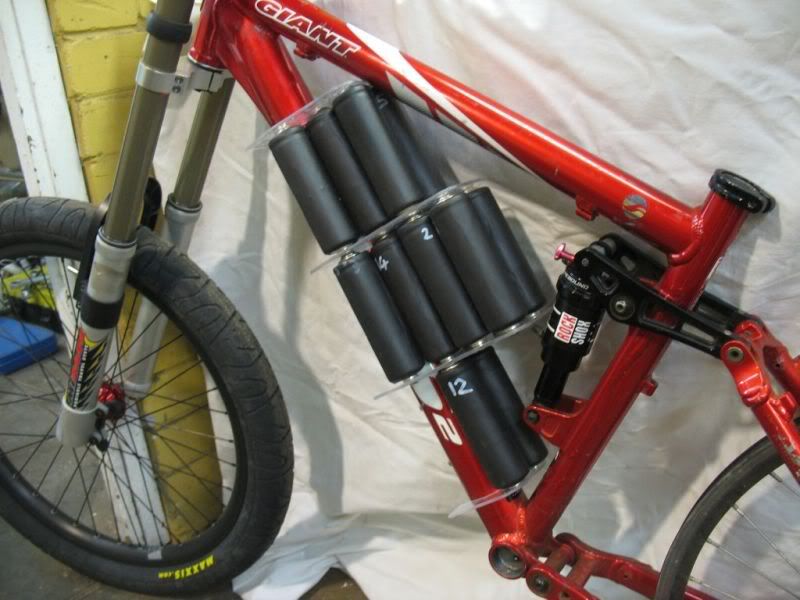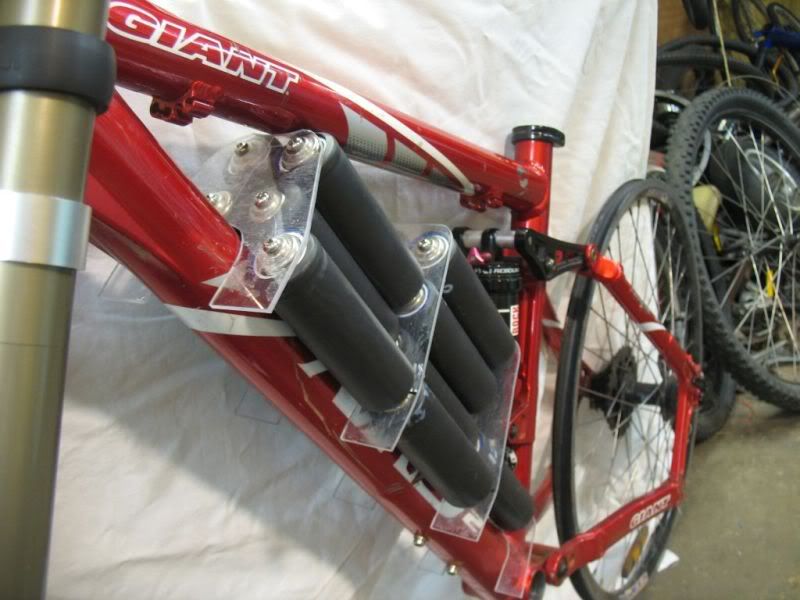 No problem with peddal clearance.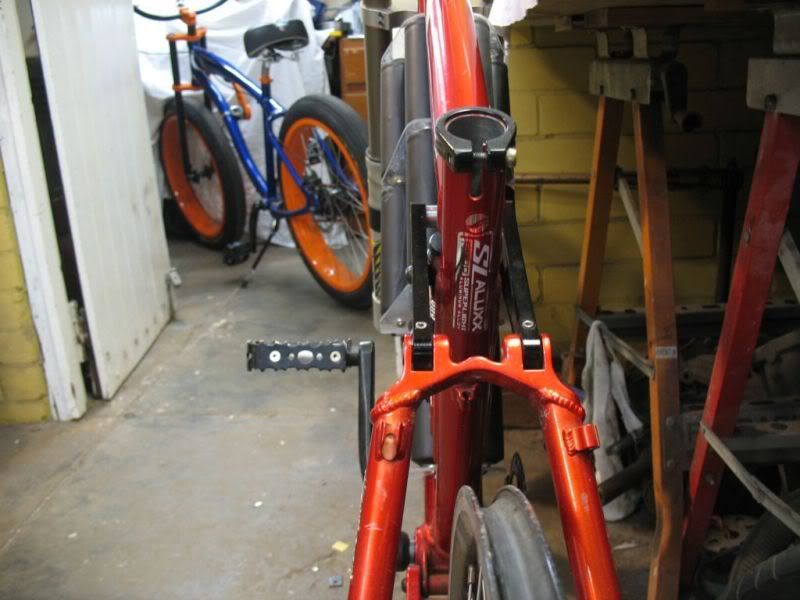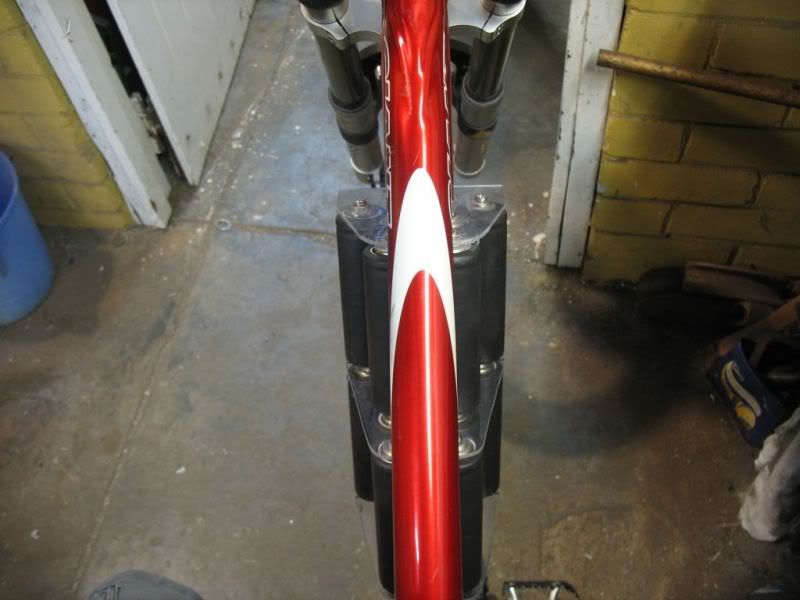 Covers for the battery pack will be made using the same clear plastic sheet and fixings to attach the pack to the frame also will be nutted out.
It is still early days on this build but I thought I would show some early ideas and photos.
Cheers,
Matt.P.