Intro
(Damn the server "upgrade" that removed all the photos
)
Hi Guys
I've been riding an ebike since 2006 (though not lately), in this case a Aprilia Enjoy with a limit of 250W driving through the bottom bracket. One of the drawbacks with this bike (besides the battery which is another story) is the lack of power when going up hills on a windy day. Where I live, that is every day. Other environmental factors include summer temperatures upto 48oC in the shade.
I considered how to reduce the effect of the wind, and the only ways that I think are valid are to reduce the frontal area or use streamlining. I don't consider streamlining to fit into the "bicycle" category, so reducing the frontal area is it ie some sort of e-recumbent. I had a look at a lot of the current designs, and the only one I thought looked reasonable was the XR2, or groundhugger. However, this has some design problems to overcome. I drew up some sketches, but that's all that happened until I saw AussieJester's (KiM) cruiser's build.
I thought if this guy who doesn't have use of his legs can take on that project, I can build my recumbent! And so that was the beginning of this build.
Current Status
This section will display the latest photos of the bike (Dec 2011
here
).
Beginings (Feb 2010)
These are photos of the "junk" that would be used to build the frame.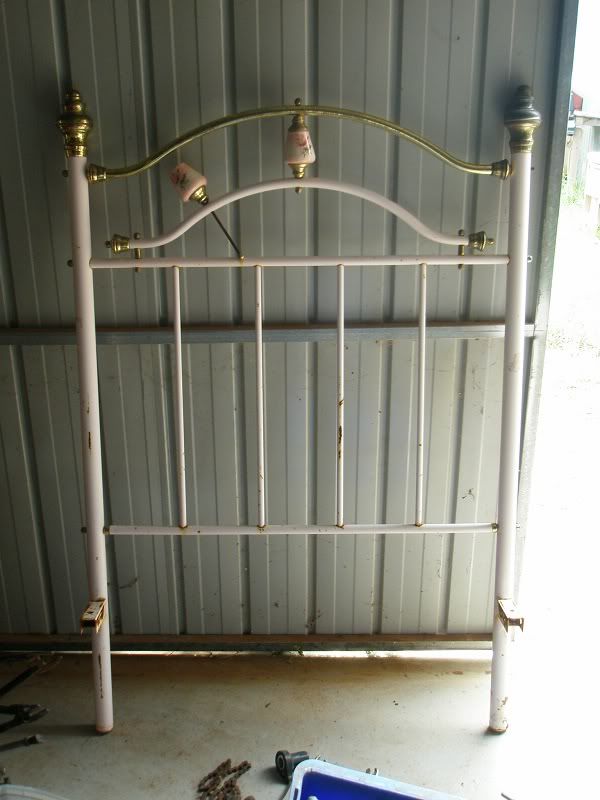 Placeholders for links to the posts as they are discussed
Electric parts (Feb 2010) - next, Rear frame,
Rear dropouts
,
Frame
,
Seat
,
Front dropouts
,
Forks & triple tree
,
"Tank" Head tube triangulation
,
Rear disk brake
,
Drive train
,
Batteries