Hi !
A new project pop't up
As i live in Norway where a couple of Stromer dealership's as come and gone. At the moment it's posible to pick up these bikes at a very reasonable price if they got a problem.
Stromer, if you contact them ask you to go to the nearest dealership thats in Denmark or Finland
So i picked up this Stromer ST1X 2019, used about 2000km with a drive error msg on it.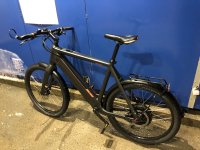 The reason for error msg was one of the cables from the hub motor thats been rubbing against the break disk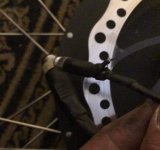 After testing motor and sensors, replacing conectors the error msg still pop's up.
So i need a Stromer sw to delete it, worst case new controller
So the Stromer ST1x rebuild has started, after looking evrything over i think i will try to make this rebuild looking as close to the original as possible.
Taking out all the parts i can't use, this is what's going to be sold as parts.
Test fit a Baserunner in the slot after removing the Stromer display, and it fit great
Found the real reason of the problems with the bike.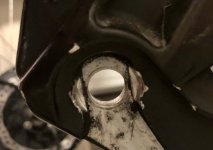 Without any torque arm the motor has turned in the frame
Not very impresed with the torque handeling of Stromer in this model.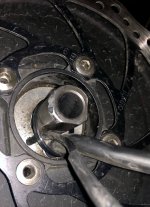 Making a atempt of a new torque handeling solution, drilled and treaded a m4 just at the edge, using a m4 z- srew and grinding a slit in the motor shaft to fit.
Not sure if it's enough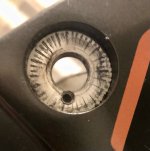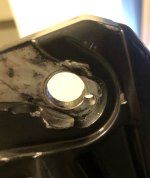 Had to go up to M5 and mounting a welding nut on the inside. Grinding a slit in the motor axl to fit the welding nut, and i can't understand otherwise then this should work.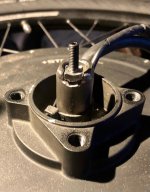 Still som grinding to do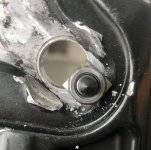 After leting the bolt and nut sit over night in epoxy and grinding it down so the thru axl bolt runs free.
Test fitet the wheel and it seems to work like a charm, i'm very happy with this work around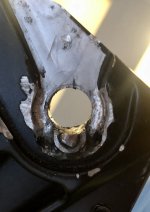 It's time make a new battery for the bike.
The top of the Stromer battery pack are a integrated part of the locking mechanism, so using a old empty Stromer case i will fit a 14s5p pack with 30A daly bms
To be clear i get help spot welding and do the finishing asembly of the battery. I got in thouch with a realy good helpful battery builder a couple of year back, that pasionsly guided me to understand the fundementals in battery and building powerpack's. So do you live in Norway, Batteryfix in Porsgrunn and Roger is where i got buildt countless batteries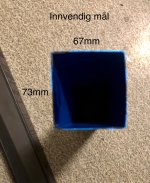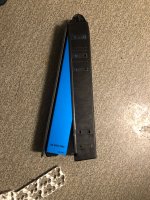 Finaly decided on controller and the new set-up, and placed a order for the new parts at Grin.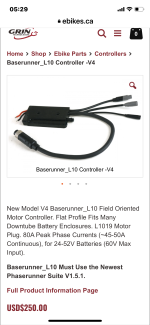 Finishing the battery in a old empty Stromer case i had from before.
View attachment 12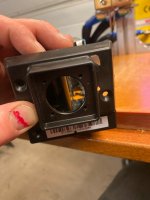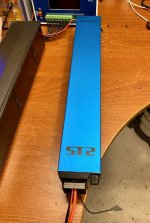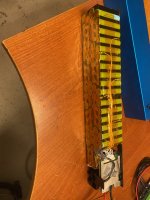 Finaly i got all the parts, and now the rebuilding starts
Fiting new wiring and electronics in the bike is a nightmare…
but getting there
And the baserunner in the upper frame, as i'm using a Cycle analyst as display and using the top of the Stromer display as a lid over the baserunner i try to make it look less like a display not working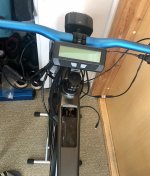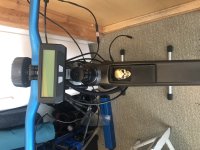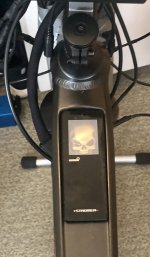 Evrything looks good, just waiting for a new PAS for the isis crank
Out for a test run, and a bit of tweeking with the setings the bike runs like a dream. Lots of power and fast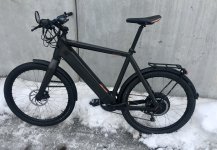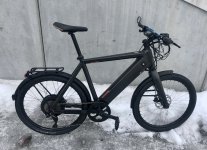 Only to tidy up some wiring and it's ready for spring